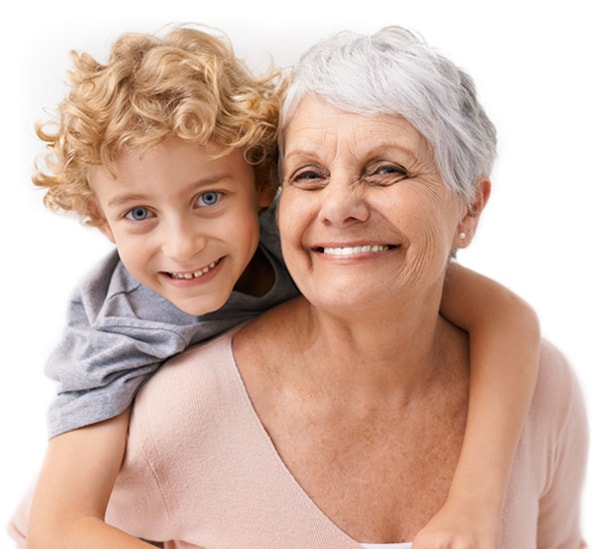 New Patient Information
Welcome to Riverfront Dentistry! It's our passion to help families of our community enjoy great health and attractive smiles with quality dental care — and we love seeing new faces at our office! We look forward to seeing you at our dental practice soon.
Contact Us
VIP New Patient Experience
We pride ourselves in offering a VIP patient experience that sets us apart from other dental offices. From the moment you walk in the door, our modern, inviting space encourages you to unwind and make yourself at home. Our caring team is passionate about welcoming you into our practice family and building lasting, meaningful relationships with you.
While in our reception area, you can enjoy complimentary beverages and snacks and use our WiFi. If you have children with you, they can check out our special kids area, complete with fun toys and games. The amenities don't stop at our front office! We offer a selection of comforts to make our treatment rooms feel cozy, rather than clinical. Snuggle up with blankets and pillows, put on something to watch on Hulu or Netflix, relax with candles and aromatherapy, or tune out with our music headphones. When your appointment is over, we'll offer you a refreshing, warm, scented towel.
In addition to these amenities, our office has state-of-the-art digital technology that allows us to take the patient experience to new heights. We can create a virtual model of your treatment plan's results with our smile preview software. We also have an intraoral camera that lets us show you images and video of your mouth for a better view of your dental health and a better understanding of our treatment recommendations.
New Patient Forms
Getting ready for your first visit at Riverfront Dentistry? You can save time by filling out our new patient forms at home. Download and print them right here!
New Patient FAQ
What should I expect at my first visit?
During your first visit, we'll perform a comprehensive exam and go over your patient history as well as your dental care needs in order to come up with an effective treatment plan. Many times, we will also perform a teeth cleaning at this appointment. This first appointment is a great time for us to get to know you so we can provide more personalized care, and for you to get to know us and become familiar with our office.
What do I need to bring to my first visit?
If you have completed our new patient forms ahead of time, please bring those with you. If you are planning on paying with dental insurance, we ask that you bring your current insurance card or information for us to put into our records.
Do you take my dental insurance?
We accept most insurance, so there is a good chance we do! You can visit our financial page, to see a list of our accepted providers.
Visit our financial page
How much will my dental treatment cost?
Until we see you at our office and are able to take a look at your teeth and gums in person, we're unfortunately unable to give you cost estimates. That being said, we are more than happy to give you cost estimates once we've created a treatment plan so you won't run into any surprises.