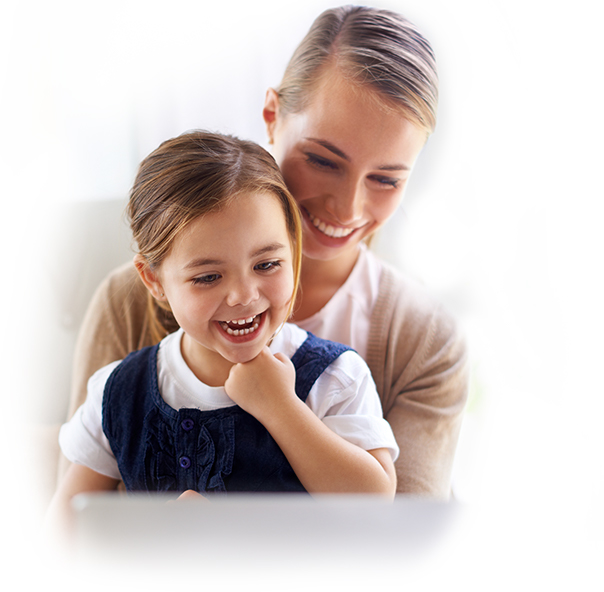 Meet Your Family Dentist in Suffolk, VA
At Riverfront Dentistry, our mission is to provide the highest quality care possible to our patients in Suffolk while also constantly growing as dental professionals. We work hard to create a positive experience for you and to stay up-to-date with advancements in our industry so that you can always enjoy modern, trustworthy dental care. We are here to help you understand, learn, and take a proactive role in your own dental care and health. If you ever have any questions, please don't hesitate to give us a call or to bring them up during your visit. We want to foster close, long-term relationships with our patients where you feel comfortable expressing your needs and concerns, because it helps us
provide you with customized, exceptional care.
Make Appointment
Meet Anthony A. Elgohary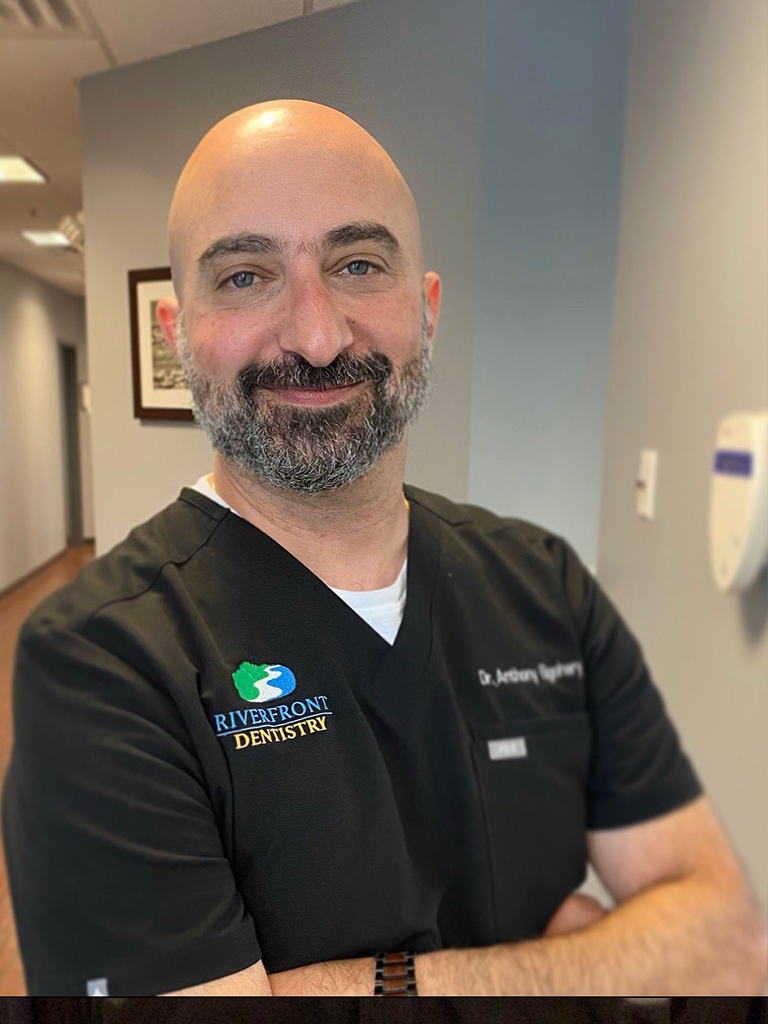 Dr. Elgohary is originally from the Virginia Beach area. He attended Old Dominion University and received his dental degree from Tufts School of Dental Medicine in Boston, MA. Dr. Elgohary strives everyday to serve his patients with exceptional dental care. His practice philosophy is to provide dentistry that looks good, lasts, is comfortable, and is easy to maintain. He is an active member of:
American Dental Association
Academy of General Dentistry
Virginia Dental Association
Dr. Elgohary currently resides in Northern Suffolk with his wife, Dina, and their identical twin boys. In his free time, he enjoys playing tennis, cooking, and spending as much time with his sons as possible.
Meet our Team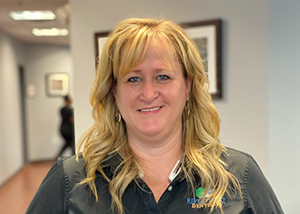 HEIDI
Heidi, the team's office manager, loves dentistry and has dedicated over 30 years to growing in the Hampton Roads dental community. She started her career as a Dental Assistant after graduating from ECPI and moved to coordinating and volunteering at a local non-profit dental clinic for the under-served before coming to Riverfront Dentistry. She married her high school sweetheart just after high school and moved to Hampton Roads and enjoys living in their country home. Together they have raised their 2 sons, have a bloodhound "Bo" and 3 cats. In their spare time, they are active in Smithfield's Boy Scout Troop, skiing and cruising in the Caribbean when they can get away.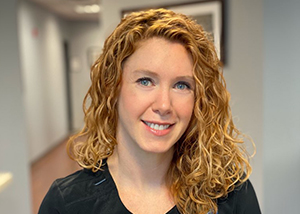 HEATHER, RDH
Our hygienist, Heather Bowen, grew up in Chesapeake then moved to Suffolk after getting married. She received a BS in Education and then another BS in Dental Hygiene a few years later at Old Dominion University. Heather enjoys many hobbies such as gardening, beekeeping, snowboarding, wood burning, camping, tie-dying, knitting, reading, and exercising! Her two dogs eat everything and her family just adopted a pig! She and her husband have two kids that they love spending time playing games, riding bikes, cooking, and teaching them everything! That passion for education has carried over in dental hygiene because she loves taking care of her patients so they will love their smile for many years.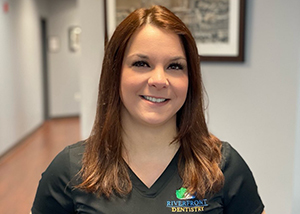 Katie, RDA
Katie, Our lead Registered Dental Assistant, received her education in 2008 at Bryant and Stratton and has worked in the dental field since. She enjoys having fun with our patients and believes laughing makes the day roll by. You may very well hear her laughing from the moment you enter our office. Katie lives in Carrollton with her husband, their 3 children, their dog Sabrina, and cat Grumbles. When she isn't at Riverfront Dentistry making us all laugh, she enjoys binge watching TV shows, a nice bottle of wine and trying out new restaurants with her husband.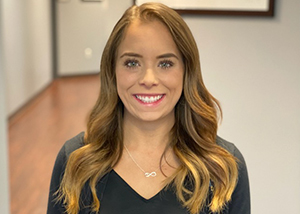 Lilly
Lilly, our administrative assistant, is the first person to meet you when you walk into our office and your last goodbye when you leave. Lilly enjoys getting to know and building relationships with patients as well as being involved in a thriving practice. She has been in the dental field since 2016 and has loved every moment of it. Lilly is getting married to her high school sweetheart of 8 years the summer of 2021. In her free time she enjoys going to Cape Charles to search for sea glass, exploring local trails and loving on her Golden Retriever, Lenny.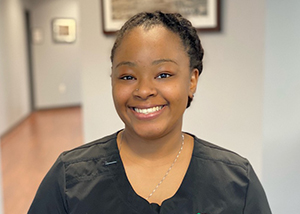 Nisha, Dental Assistant
Nisha, Dental Assistant, is from Virginia Beach and received her education from Fortis College in Dental Assisting. Nisha has always had a passion for making others happy and being able to be one of the ones to make people smile. She brings an infectious laugh to the team which makes this profession the best for her. She is a proud mother to two awesome boys. In her spare time she likes to do whatever makes her laugh, as she says "laughter is good for the soul". Her favorite animal is a butterfly, as they "symbolize rebirth".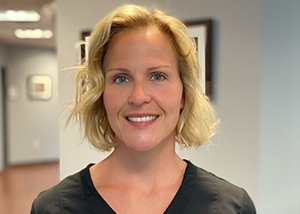 Jessica, RDH
Our Hygienist, Jessica Sweatman, is a native to Hampton Roads and currently resides in Smithfield with her husband, 2 boys, 3 dogs, and 2 birds. Jessica's love of education and advocating for people has earned her a BS in sociology and anthropology from VCU and a BS in Dental Hygiene from ODU. She was a domestic violence and sexual assault counselor before she became a dental hygienist. She enjoys being outdoors and watching Hallmark movies. Her passion for health and fitness keeps her running daily as she currently trains for an Olympic triathlon. Her boys share her love for outdoor activities as their family spends many evenings and weekends on soccer and sport fields.