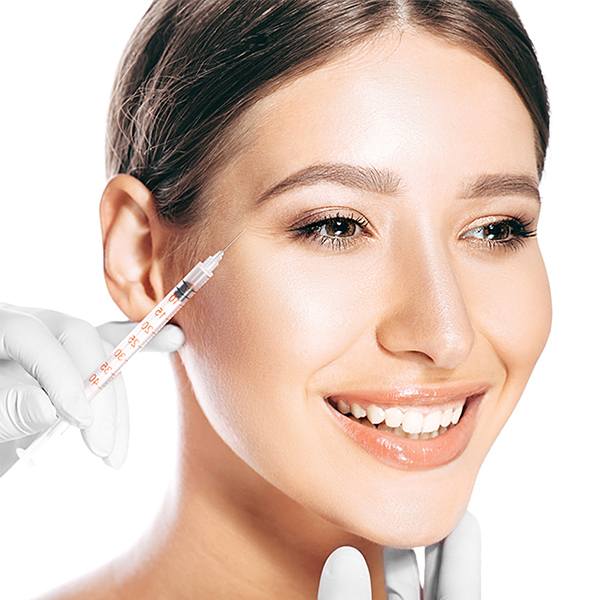 Botox® and Dermal Fillers in Suffolk, VA
Dentistry treatments often seem to end after you've attained a beautiful, functioning smile. However, at Riverfront Dentistry, we take treatments one step further by providing facial aesthetics to help you remain youthful as well as treat TMJ and migraines. With Botox® and dermal fillers like Juvéderm®, we can help you reduce signs of aging, TMJ, and migraines! Schedule a consultation with our knowledgeable team to learn more and begin your treatment in Suffolk, VA.
Schedule Consultation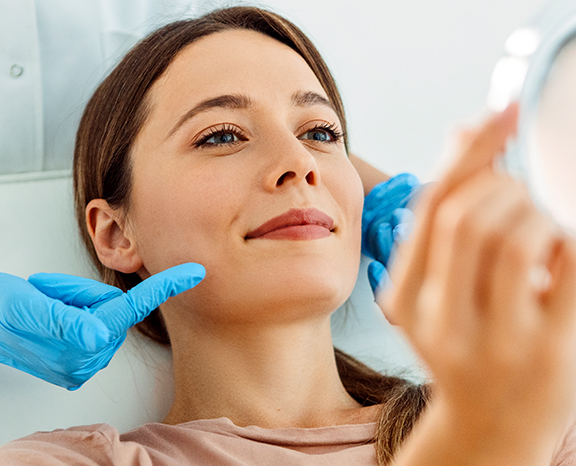 Am I A Candidate for Botox or Fillers?
Determining your candidacy for Botox or fillers depends on several factors. While it's best to consult with qualified professionals in our team, patients who prefer a minimally invasive alternative for smoothing crow's feet, smile and frown lines, and other wrinkles may be ideal candidates for Botox or dermal fillers. Patients who suffer from TMJ, pain in the jaw joint, and migraines can be considered good candidates for Botox as Botox can help alleviate pain associated with excessive clenching or teeth grinding by overworked muscles. A thorough evaluation of your age, skin condition, and medical history can help determine treatment suitable for you.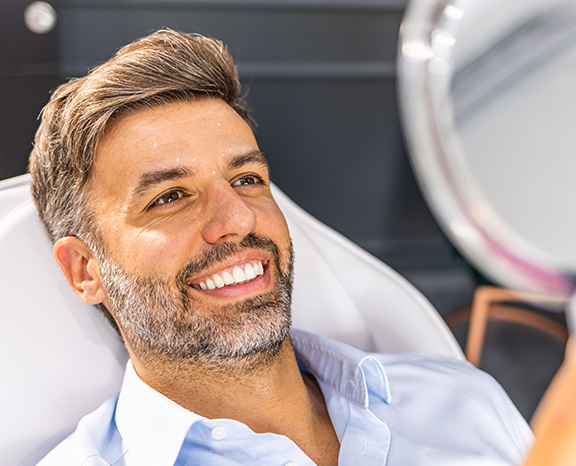 Benefits of Botox & Dermal Filler Treatment
Botox and dermal fillers, like Juvéderm and Restylane®, work differently from one another. Botox effectively reduces dynamic wrinkles by relaxing targeted facial muscles, resulting in a smoother, youthful appearance. Botox is also typically used for TMJ treatment and migraines, as relaxing facial muscles can help symptoms subside. Dermal fillers, on the other hand, restore lost volume, plump up the skin, and soften wrinkles, achieving a natural and revitalized look. Both Botox & dermal filler are highly effective for those seeking facial rejuvenation!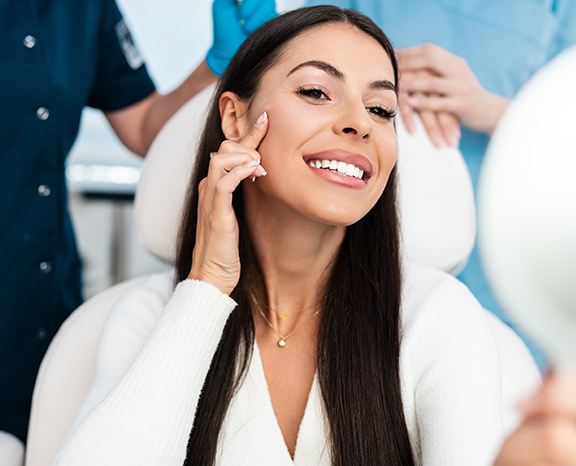 What Can I Expect After Botox & Filler Injections?
Botox and Juvéderm and Restylane injections are quick to administer. Several days after getting injections, you will see notable improvements. Along with notable changes, you can expect swelling and bruising, but avoiding touching and rubbing your face and strenuous activities for at least 24 hours after injection can help these symptoms dissipate quickly. Depending on the product and place of injection, results can last several months to a year!
Contact Us