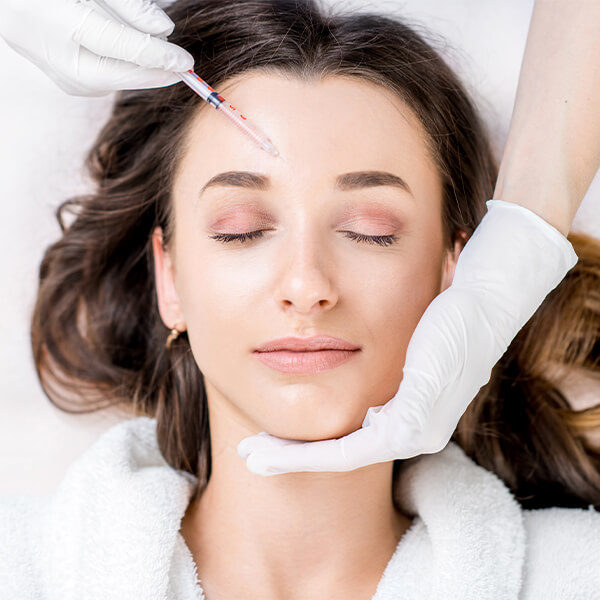 Derma Filler & Botox Treatment in Suffolk, VA
JUVEDERM and other cosmetic fillers are commonly used to restore facial contours and reduce signs of aging. Botox is excellent for treating conditions like temporomandibular joint disorder (TMD/TMJ), bruxism, teeth clenching, and migraines, as well as reducing the appearance of fine lines and wrinkles.
Schedule Consultation
Our knowledgeable team is very experienced when it comes to helping patients look and feel younger and reduce their TMJ pain and migraines when nothing else seems to work. If you are interested in any of our filler services, we recommend scheduling a consultation with our team to learn more and begin your treatment.
Cosmetic Filler FAQ
How long does the process take?
How long each treatment takes largely depends on the individual, the number of syringes needed, and the area(s) that will be treated. In many cases, the entire appointment will take approximately one hour, and you can return to your daily routine immediately after your appointment concludes.
When will I see the results? How long will they last?
You will begin to see differences right after the procedure and continue to see improvements over the next several days. Derma filler treatments typically last up to a year, depending on the area or areas that are treated. Botox treatments often last around six months.
How much will it cost?
Each custom treatment plan is priced differently based on the areas that are treated and the services that are utilized. Our combination packages can help make our services more cost-effective for patients who want to receive multiple services. For financial questions and concerns, we recommend contacting our front office.
Ready to schedule your visit? Please give our office a call or send us a message using our virtual contact form, and someone on our team will be in touch with you as soon as possible, usually within one business day.
Contact Us