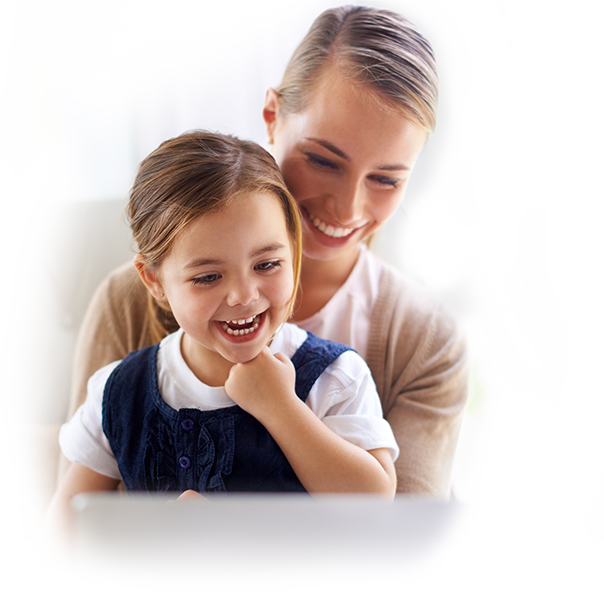 Meet Your Family Dentist in Suffolk, VA
At Riverfront Dentistry, our mission is to provide the highest quality care possible to our patients in Suffolk while also constantly growing as dental professionals. We work hard to create a positive experience for you and to stay up-to-date with advancements in our industry so that you can always enjoy modern, trustworthy dental care. We are here to help you understand, learn, and take a proactive role in your own dental care and health. If you ever have any questions, please don't hesitate to give us a call or to bring them up during your visit. We want to foster close, long-term relationships with our patients where you feel comfortable expressing your needs and concerns, because it helps us
provide you with customized, exceptional care.
Make Appointment
Meet Anthony A. Elgohary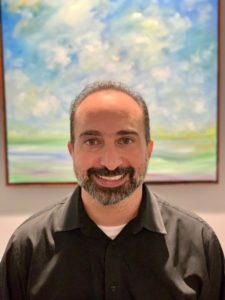 Dr. Elgohary is originally from the Virginia Beach area. He attended Old Dominion University and received his dental degree from Tufts School of Dental Medicine in Boston, MA. Dr. Elgohary strives everyday to serve his patients with exceptional dental care. His practice philosophy is to provide dentistry that looks good, lasts, is comfortable, and is easy to maintain. He is an active member of:
American Dental Association
Academy of General Dentistry
Virginia Dental Association
Dr. Elgohary currently resides in Northern Suffolk with his wife, Dina, and their identical twin boys. In his free time, he enjoys playing tennis, cooking, and spending as much time with his sons as possible.
Meet our Team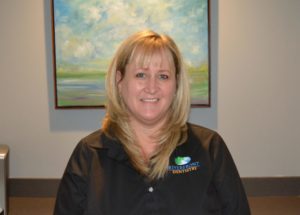 HEIDI
Heidi, the teams office manager, loves dentistry and has dedicated over 28 years to growing in the Hampton Roads dental community, including coordinating and volunteering at a local non-profit dental clinic for the under-served. She married her high school sweetheart and enjoys living in their country home with their 2 sons, their bloodhound "Bo" and their 2 cats. In their spare time, they are active in Smithfield's Boy Scout Troop, skiing and cruising in the Caribbean when they can get away.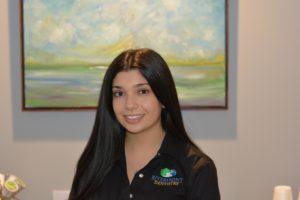 SILVANA
Silvana, our administrative assistant. She is the first person to greet you when you walk into our office. She is also a dental assistant who graduated from Practical Dental Assisting of Virginia Beach, who occasionally assists when needed. She values each patient that walks through the door and enjoys helping patients get the best dental care that we offer. Outside of work,  Silvana has a passion for cooking and is a huge Harry Potter fan.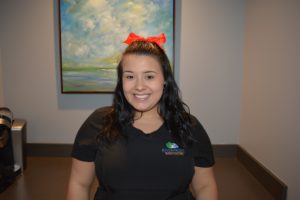 TAYLOR, RDA
Taylor, the dental assistant here at Riverfront Dentistry, was born and raised in Chesapeake,VA. She earned her associates degree in dental assisting from ECPI University in Virginia Beach. She joined the dental field in hopes to help people feel more confident in their smiles and be proud to show off their pearly whites. On her free time, she enjoys cooking, binge watching Netflix shows, and spending time with her family ( which will be increasing by one come May 2020!)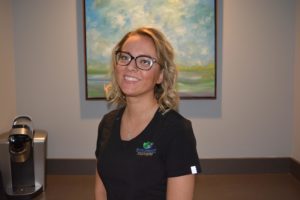 LORREEN, RDH
Our dental hygienist, Lorreen, is a U.S Navy veteran originally from Maryland. She received her BSDH from Old Dominion University. She pursued dental hygiene in hopes to improve the stigma associated with dental appointments by making each visit pleasant and comfortable. Lorreen loves her rescued Shetland sheepdogs and guinea pig. On her free time, she enjoys taking her dogs on adventures with her husband like kayaking, traveling, and agility, but, she also enjoys taking a good nap together. Feel free to ask her questions during your visit (about anything!) because she has a passion for patient education too!